Ad blocker interference detected!
Wikia is a free-to-use site that makes money from advertising. We have a modified experience for viewers using ad blockers

Wikia is not accessible if you've made further modifications. Remove the custom ad blocker rule(s) and the page will load as expected.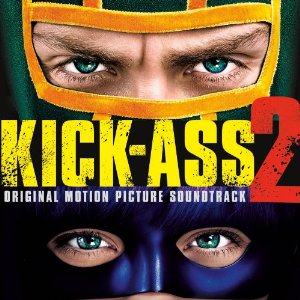 The original motion picture soundtrack for Kick-Ass 2 (2013) features tracks from various artists, including The Bees, Union J, The Go! Team and Jessie J, among others. All of these tracks were used in the movie Kick-Ass 2, with Jessie J's 'Hero' being an original song written to be played over the credits of the film.
01. Yeah Yeah - James Flannigan
02. Nobody Move - Hanni El Khatib
03. Carry You - Union J
04. No Strings - Chloe Howl
05. Pussy Drop - Lemon
06. Dance - Danko Jones
07. A Minha Menina - The Bees
08. Bust Out Brigade - The Go! Team
09. When The Saints Go Marching In - St. Snot
10. Euphoria - Glasvegas
11. Korobeiniki - Ozma
12. Danger - Marco Polo & Torae
13. Motherquake - DJ Fresh
14. Hero - Jessie J
15. I Hate Myself for Loving You - Joan Jett & The Blackhearts