Home
Talk

7
200pages on
this wiki
WELCOME TO THE KICK-ASS WIKI
Welcome everyone to the Kick-Ass Wiki!
A wiki about Kick-Ass that anyone can edit.

WARNING! THIS SITE CONTAINS SPOILERS
200 articles and 1,186 images since July 8, 2011
This wiki has all you need to know about the Marvel comic and movie by Mark Millar and John Romita, Jr., as well as Kick-Ass 2, the sequel to the original Kick-Ass film.
Please follow the List of Wikia guidelines and Code of Conduct. By making any changes on the site, you are by default agreeing to these terms, including Wiki Bureaucrats, and Wiki Officials.
Follow our Official twitter page Kick-Ass Wiki, Hit-Girl & KickAss on Twitter. 

Announcements
It's August 2014, there's been some changes over the past few months on the wiki. Most likely as a result of the Kick-Ass 3 comic finale. Articles have not been written yet, and the site visits and edits have been minor. While, there's still plenty to be done, I've decided I'm going to take a leave of absence for a while due to the lack of manpower this wikia currently has. However, by no means am I going to leave the wiki unattended. I'm simply loosening my grip on a few things for a while.
It's now May 2014, I've been juggling my life and the wikia. Not much has changed at all, only a handful of edits have been made in 30 days. I've reverted about 4 - 5 cases of vandalism with permanent bans. I will be on Hiatus for the next little while. I think I need a break from the wiki just for a little while.
It's now April 2014, time really does fly. Nothing on the wikia has changed much since December. I've added the Kick-Ass News Twitter Widget to the side to replace the old malfunction news feed. I might remove the old one completely. Luckily, I know a bit about programming and CSS that made it work. Thanks to Philip @ShadowFedora for hosting the Kick-Ass News Twitter feed. He always has the greatest and latest info in all things Kick-Ass.
The 'one time' vandalism offence ban policy is still active. Our wiki is slightly more draconian (extreme) about Vandalism than other wikis, this is a warning statement for anyone who intends to vandalize. You were warned. Our wiki has only 1 staff member.
Hit-Girl color theme is here to stay, people seem to have responded well to it, so it won't change. Occasionally, I will change it from time to frim, maybe to a random Toxic MegaC*nt theme for variation.
I'll keep doing Wiki Quotes and updates often, and mix up the featured articles on the wikia, either weekly or monthly. Till then take care. Hope everyone enjoys the site. I'll be around. Message me on my talk page as usual. - The Administrator
CHARACTERS
FEATURED CHARACTER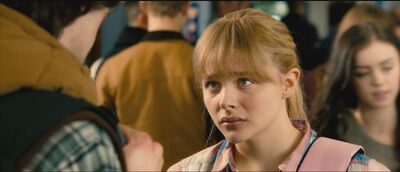 ""You don't have to be a badass to be a superhero Dave, you just gotta be brave.""
―Mindy Macready
Mindy Macready is a young girl whose father, a famous NYPD officer, whom was framed for drug dealing by mob crime lord Frank D'Amico after rejecting the gangster's offer to work for him, and was imprisoned for five years before she was born. Her grief-stricken mother.. Read More...
FEATURED ACTOR/ACTRESS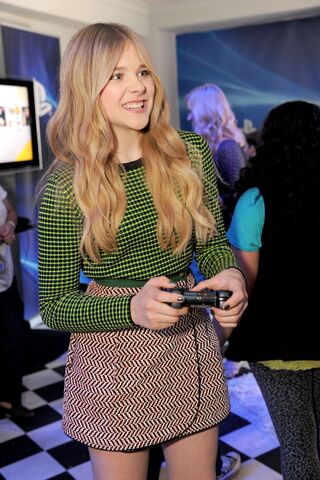 Chloë Grace Moretz (born February 10, 1997) is an American actress who portrayed Hit-Girl in Kick-Ass (2010) and its sequel Kick-Ass 2 (2013).

Biography
To be Added...
Significant Roles
Chelsea Lutz in The Amityville Horror (2005)
Carrie Fuller in Big Momma's House 2 (2006)
Melissa Norman in Room 6 (2006)
Emma Tunny in Wicked Little Things (2006)
Sabrina in Hallowed Ground (2007)
Darby in My Friends Tigger & Pooh: Super Sleuth Christmas Movie (2007)
Young Penny in Bolt (2008)
Darby in My Friends Tigger & Pooh: Tigger & Pooh And A Musical Too (2009)
Rachel Hansen in (500) Days of Summer (2009)
Angie Steadman in Diary of a Wimpy Kid (2010)
Hit-Girl/Mindy Macready in Kick-Ass (2010)
Abby in Let Me In (2010)
Luli McMullen in Hick (2011)
Little Ann Sliger in Texas Killing Fields (2011)
Isabelle in Hugo (2011)
Carolyn Stoddard in Dark Shadows (2012)
Carrie White in Carrie (2013)
Hit-Girl/Mindy Macready in Kick-Ass 2 (2013)
FEATURED KICK-ASS SHIP
FEATURED VIDEOS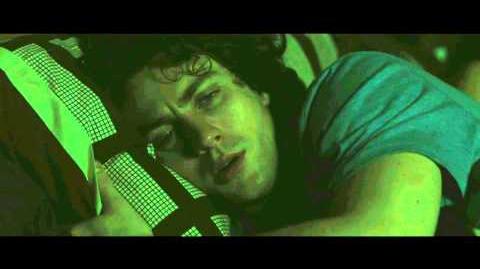 ]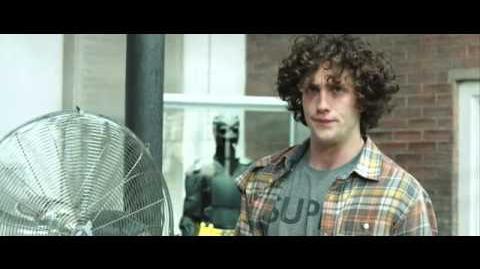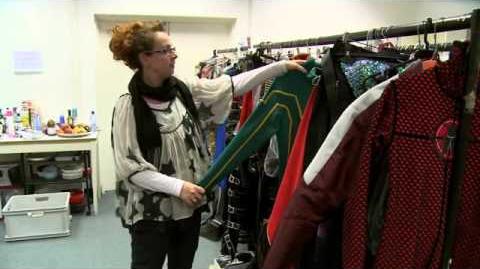 FEATURED SONG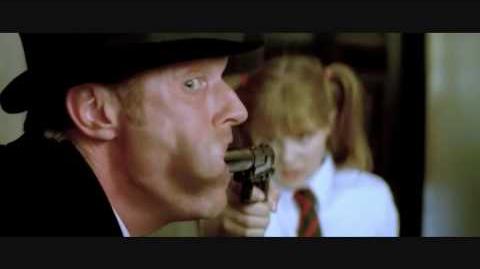 FEATURED FAN VIDEO
FEATURED SCORE/SONG2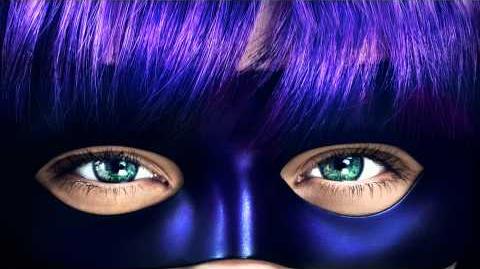 FEATURED FAN CRUSH VIDEO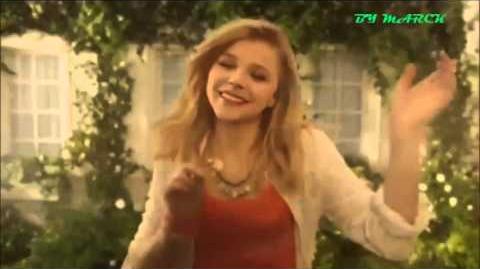 GALLERY
Join the Chat
KICK-ASS NEWS
NEWS
Loading RSS data...
FEATURED QUOTE
"You showed us every man could make a difference. Without Kick-Ass none of us would be here. That's from the heart, don't let it go to your head." - Colonel S&S to Dave Lizewski, Kick-Ass 2(2013)
FEATURED POLLS
Do you want, there to be a Kick-Ass 3 film?
In the comics, the dog named "Eisenhower" goes by another name. What is it? In the deleted scenes of KA2 its mentioned.
How do you like the new Hit-Girl wikia Theme?
Which character do you have a crush on?
Favorite /Film Movie Couple (Shipping Poll)
Vote for the next featured song
Vote for the next featured character
Will you be seeing Kick Ass 2?
Did you like Kick-Ass 2 film?