Home
Talk

7
199pages on
this wiki
WELCOME TO THE KICK-ASS WIKI
Welcome everyone to the Kick-Ass Wiki!
A wiki about Kick-Ass that anyone can edit.

WARNING! THIS SITE CONTAINS SPOILERS
199 articles and 1,217 images since July 8, 2011
This wiki has all you need to know about the Marvel comic and movie by Mark Millar and John Romita, Jr., as well as Kick-Ass 2, the sequel to the original Kick-Ass film.
Please follow the List of Wikia guidelines and Code of Conduct. By making any changes on the site, you are by default agreeing to these terms, including Wiki Bureaucrats, and Wiki Officials.
Follow our Official twitter page Kick-Ass Wiki, Hit-Girl, Kick-Ass, and Marcus on Twitter. 

Note: Please DO NOT follow the following Troll Acccounts 1HitGirl, and Abuser William Spike You would be doing the Kick-Ass Wiki Community a favor by REPORTING those accounts.
Announcements
No major changes on the wikia in the last few months. This site is unfortunately, understaffed, and only a few contributors have made changes. I've updated the site with a new Red and Green Christmas theme. It's a little unconventional but the sight needed a change. Merry Christmas everyone.
CHARACTERS
FEATURED CHARACTER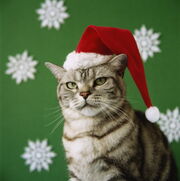 ""Fuck you Mr. Bitey!""
―Dave Lizewski to Mr. Bitey
The mysterious Mr Bitey remains one of the enigmas of the first Kick-Ass movie. Mr Bitey, presumably given that name by his unknown human owners, appears to have left his distraught human owners causing them to place 'Have You Seen Mr Bitey' posters across New York. Whilst on patrol Kick-Ass finds one of the posters and decides to question members of the public as to the whereabouts of this infamous cat... Read More...
FEATURED ACTOR/ACTRESS
Chloë Grace Moretz (born February 10, 1997) is an American actress who portrayed Hit-Girl in Kick-Ass (2010) and its sequel Kick-Ass 2 (2013).

Biography
https://en.wikipedia.org/wiki/Chlo%C3%AB_Grace_Moretz
Significant Roles
Chelsea Lutz in The Amityville Horror (2005)
Carrie Fuller in Big Momma's House 2 (2006)
Melissa Norman in Room 6 (2006)
Emma Tunny in Wicked Little Things (2006)
Sabrina in Hallowed Ground (2007)
Darby in My Friends Tigger & Pooh: Super Sleuth Christmas Movie (2007)
Young Penny in Bolt (2008)
Darby in My Friends Tigger & Pooh: Tigger & Pooh And A Musical Too (2009)
Rachel Hansen in (500) Days of Summer (2009)
Angie Steadman in Diary of a Wimpy Kid (2010)
Hit-Girl/Mindy Macready in Kick-Ass (2010)
Abby in Let Me In (2010)
Luli McMullen in Hick (2011)
Little Ann Sliger in Texas Killing Fields (2011)
Isabelle in Hugo (2011)
Carolyn Stoddard in Dark Shadows (2012)
Carrie White in Carrie (2013)
Hit-Girl/Mindy Macready in Kick-Ass 2 (2013)
FEATURED KICK-ASS SHIP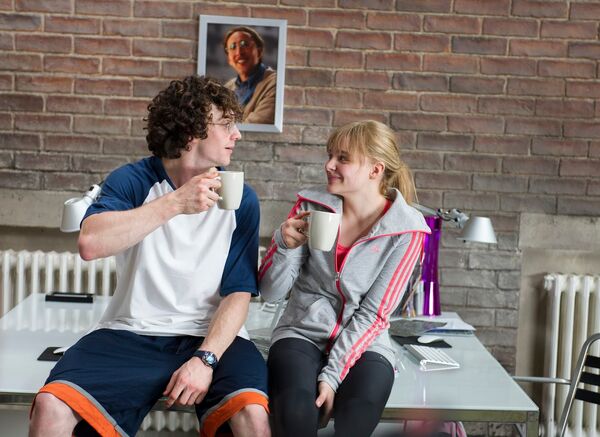 FEATURED FAN VIDEO
FEATURED VIDEOS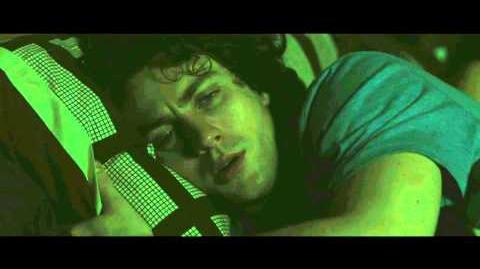 ]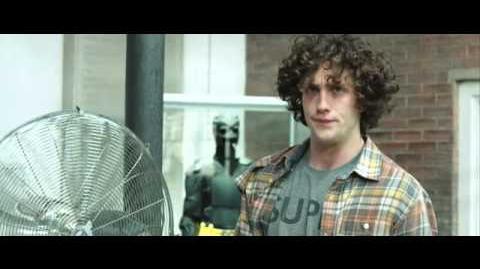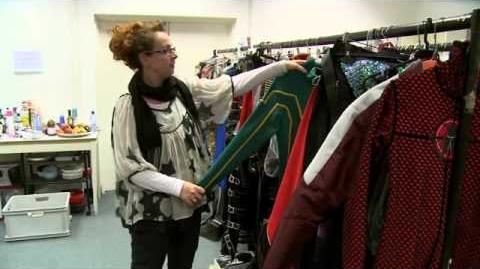 FEATURED SONG
FEATURED SCORE/SONG2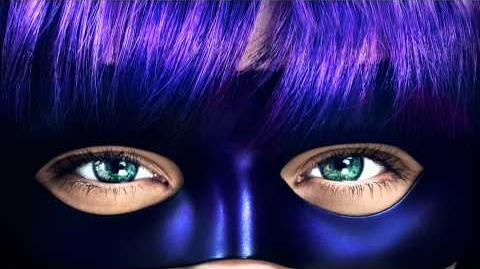 FEATURED FAN CRUSH VIDEO
GALLERY
ADMIN FEED
Join the Chat
KICK-ASS WIKI NEWS
Kick-Ass NEWS
<KickAss_NewsWidget>
Kick-Ass Tweets
NEWS
Loading RSS data...
FEATURED QUOTE
"Mindy beat me like morning wood everyday for 3 weeks". ~ Dave Lizewski "Come on. Guard up! Left, right, guard up!" ~ Mindy Macready
FEATURED POLLS
Do you want, there be a Kick-Ass 3 film?
In the comics, the named "Eisenhower" goes by another name. What is it? In the deleted scenes of KA2 its mentioned.
How do you like the Christmas wikia Theme?
Which character do you have a crush on?
Favorite /Film Movie Couple (Shipping Poll)
Vote for the next featured song
Vote for the next featured character
Will you be seeing Kick Ass 2?
Did you like Kick-Ass 2 film?